Pushing Fear Away
October 11, 2017
Someday I will stop being afraid and favoring my leg.
I remember like it was yesterday.
Normal routine
Bus ride,
Coach yelling to keep quiet,
Hook ups,
Stretching,
First game jitters,
Everything's normal.
Alright, so it's now second play of the scrimmage,
I'll always remember this play call,
A.J. speaks in the huddle, "load left, LOAD LEFT! BREAK!"
"Set...HIKE!"
Then the ball is tossed to me… and bobbled.
As soon as I secure the ball slam!
Like a car running over a water bottle,
A loud popping.
I could barely limb off the field.
Finding out it was a torn ACL
Was like a free gift of fear.
A burden.
Everyday I try to push the fear away,
But ever so slightly it sneaks its way back in.
Yet someday I will have no fear.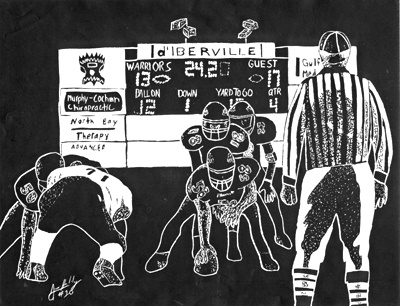 © Jason H., D'Iberville, MS