Train to the end of the world
October 11, 2017
An image of what once was,
In a world that's long gone by;
A train-less track,
Rusted, hidden, worn;
The witness of much greyer skies.

But long ago, and far away,
A train rode down this track;
When the tracks gleamed,
When they were well kept;
And the picture white and black.

A distant rhythmic clatter,
A far away blow of steam;
A whining boy,
A crying child;
And in the darkness a train agleam.

It's destination unknown,
It's purpose still unclear;
Landscape empty,
The whistle no more;
And into shadow it disappears.

The tracks are overgrown,
Forgotten as time went by;
The echoes fade,
None do remember;
Although never shall they die.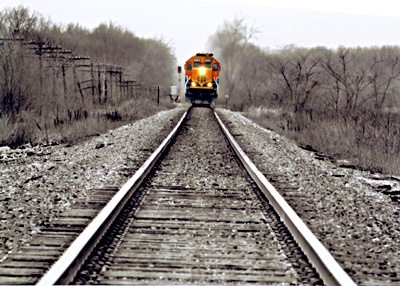 © Matt D., St Peters, MO