The War Of Toxic Love
October 2, 2017
Blisters on my feet,
Scarred deep within,
Oh, the pain,
That pain after the sin,
My heart drops,
Every bullet I shoot,
Every bruise he creates,
When is it going to stop?
The fear I have,
When he knocks on that door,
Lock it?
Or should I prepare for war?
No.
It'll create the war,
The never-ending war,
I really can't-do this anymore!
Every tear I cry scars onto my skin,
Every scar is deep within,
I am firing my last fire,
Against the so called victim,
I need to leave the battlefield,
Spread the hate,
Send my love,
The dove flies over,
The sky grows dark,
My last bullet,
My last tear,
Bullet to my head,
Hands on my neck,
Mission Complete,
Oh, she's dead?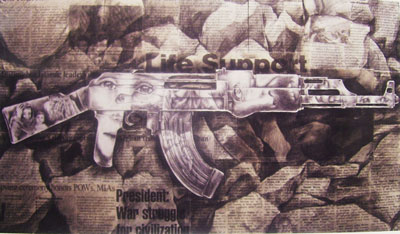 © Claire V., Lubbock, TX