Little Wonders
October 4, 2017

She was my age
Living on the cool side of town
Loving grandma
Caring uncle
But where's her mom?
Nowhere to be found.
Her mom was
Too busy filling the gaps of her teeth
With the butt of the next cancer stick
Always so caught up in herself
Couldn't see the cloud of exhaustion
Stifle her only child.

The child, 16,
Taking care of grandma
Trying to find a job
Work hard play hard
Only in this scenario
There was no time to play
It was work hard then work harder
Pushing through the barriers of time
And surpassing the boundaries of trial
This Child was
Always trying to do her best
Even when the things get tough
In spite of a selfish mother who always found a way
To cut her only child out of a growing paycheck
A girl coming from South Carolina
Who's worked above and beyond
A girl who wanted nothing but a mother's love
But got booted down
Day after day,
Year after year.
A girl
Who once looked back and said
"Mama, I want to fly"
But choked
On the intoxicating pollution
That her mother lived off of:
Cigarettes.
By senior year,
The girl found the love of her life
Where faith was strong
And Hope stronger.
Life is weird
And makes us fret
Sometimes we go forward
And never look back.
She was 23 when 
Doctors said it would be
Impossible to have kids
But broken promises
Turned to fulfilled prophecies
Blessed with God's beautiful children.
Little wonders 
Small wonders
Wonders that make you ask yourself:
Where do I stand?
A woman who has had to fight her whole life
Now has three magnificent kin
Who's definition of respect,
Beauty,
Empowerment,
Begins with of the word mom.
Because they see her heart before her past
And no matter what she believes
Or when she feels as though no one appreciates her
She should know that
She never stopped being anything but
An inspiration.
And she is by far the greatest mom I could've ever asked for.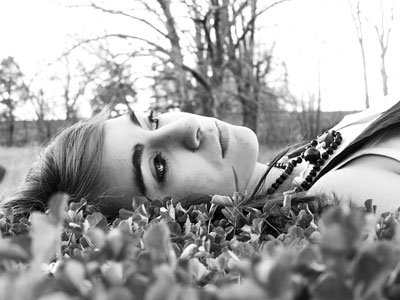 © Jasmine R., Bourbon, MI