Mr. Freeze
October 4, 2017
My heart races as the blue train
spirals upside down and through loops.
The train climbs straight up to a height of about eighty feet
and then pauses.
My heart skips a beat as I start to regret
my decision to ride Mr. Freeze.
We plunge straight down. The force of gravity
makes us zip even faster, fueling the screaming.
We speed through the loops again and then back
into the air-conditioned building,
where we halt to a complete stop
and slide over to the right side,
I lumber toward the exit and stagger off the train,
and wonder...
Did I enjoy riding Mr. Freeze?
Would I ever ride Mr. Freeze again?
Would I enjoy riding Mr. Freeze again?
Hmm….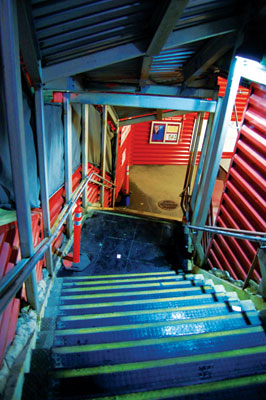 © Karen C., Holbrook, MA