Safe place
October 3, 2017
Hi, may I introduce myself?
My name is Kylie.
I like singing, walking in nature, and michigan sunsets.
And no, you don't have to introduce yourself.
I have looked into your seafoam green eyes one too many times, and I know who you are and what you do.
You walk into a fragile girl's life, and you make her feel amazing.
You tell her things that no one has, you make her believe that you're gonna stay.
And then you leave.
You make her feel like she was hit with a sledgehammer in the ribs.
You make her feel like you dropped a brick on her heart.
But she's an optimist, and she takes bad things and turns them into good things.
So she'll take the sledgehammer, and she'll take the bricks, and she'll build a small home around her heart.
Because her heart doesn't deserve this.
It doesn't deserve to live on the streets and get addicted to bad boys with pretty eyes like you.
Her heart left its comfort place, and let you hold her with your hands because you promised her you'd provide the warmth and support she needed.
You left her heart on the street, freezing and alone.
No one deserves this.
Her heart deserves to curl up on the couch with comfort, or cook a good meal with content.
Not have withdrawals on the side of the road with, doubt, confusion, anger, and melancholy.
Her heart deserves to take a walk with happiness, not lay in bed with depression for months.
Finally she realized that her heart deserved more and needed to learn how to love itself.
So today, she took a deep breath, and she built a home for her heart.
And you bet your a** she isn't letting you in again, even if you knock.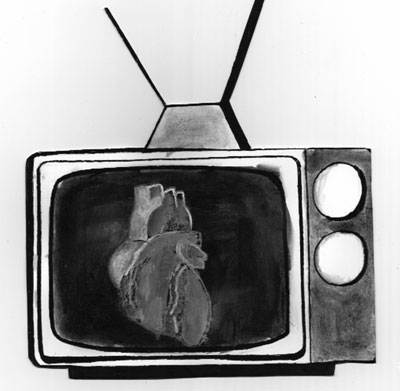 © Brooke S., Indianapolis, IN