How to Tie Loose Ends
October 3, 2017
Days burn fast,
Nights burn faster
It's hard to keep track of time
When everything you're after is running by your door
The music plays in the background
Of your life,
You're tripping on the foreground,
But you're too focused on the picture
The words you say
And the things you do
All seem to boil down to a single moment–
Maybe every other week
The world moves too fast
Or is it you're moving too slow? You can't tell,
Because while you're reaching for what you've always wanted,
Every moment you don't get it burns at your skin
You eat up the road just to get there,
And ignore everything you pass by
But you never noticed,
You're running in place
It's all fine at some point in our lives,
To hyperventilate and give more than we've got,
Over the things we need to matter,
You just need to ask yourself--
Are you running in place,
Waiting for the world to catch up to you?
And reality to run beside you as you push and pull one another?
Or is it something more noble?
You're too scared to move forward
Take the next step,
Sometimes you have to learn to run before you learn to walk.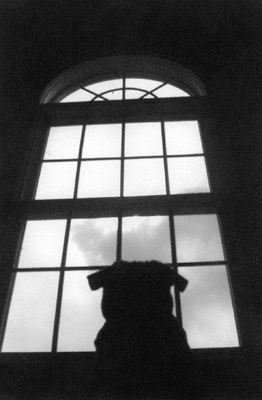 © Joe F., Milford, CT