Dark Angel
October 3, 2017
Dark Angel
Hello loneliness, where have you been?
Standing around the alley or lurking around the corner,
Your company is welcomed tonight,
For what I'm about to do must be cloaked in shadow.
Hello hatred, come to lend a hand today,
Come to tear at my sanity and wear my patience,
Or have you come to stop my hesitation,
To save a life or to end another,
Hello love, what took you so long?
Have you come to slow me down,
I will not be stopped, but someone's bleeding out,
A plethora of dreams and regrets spills and taints the ground,
Good bye weakness, good bye regret,
Whether for wrong or for right you're gone tonight
No more waiting, I've had enough of this life I've wasted,
Time to break this mirror and heal this heart I've wounded,
I bend my cage of failed endeavors and the restraints of others,
Unfolding my white wings to take flight, soaring down and down,
To the world of the living, the only hell with hope,
The only world I care about, my only home.
Heaven's gates close behind me, never to open for me again,
My wings take on the black of night and I'm in an alley,
Hatred on one shoulder, love on my other, determination in between,
One step after the other, seconds until too late,
Death stands beside the woman on the ground, and he shakes his head,
"You're almost too late." He whispered then turned his back,
We three disappear into the night, and I'm bound to this Earth.
Hello hatred, leaving so soon?
Without reason, living in the memory you've left,
Leave if you must and take loneliness with you,
He doesn't belong here anymore, and neither do you,
Hello love, plan on staying for a while?
Healing my broken wings, healing another's broken heart,
Lost in hope, defined in sadness, glad you're here to stay.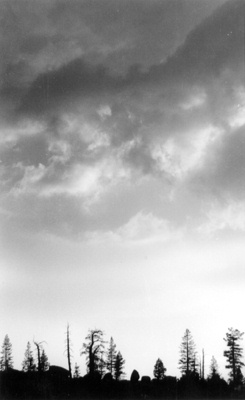 © Steve S., Marblehead, MA