Listen
October 3, 2017
I'm 16 what I say doesn't matter,
They treat me like nothing, my ideas begin to scatter,
Young, dumb, immature, too insecure,
Maybe they think I'm on drugs that's why my opinions are disregarded.
I'm told to talk, but when do they listen?
Nobody cares about the opinion I'm giving,
I'm a worthless disappointment, my actions go missing,
My tears filled with blood, that's the life I was living.
I'm tired, I cry.
Like a robot I smile as they walk by,
Like a CD stuck on repeat:
I'm fine.
I'm fine.
I'm fine.
I keep going I try,
I can't, I feel paralyzed,
So I cry, lying wide awake at night.
I have everything,
Why am I depressed?
I try my best,
Yet they remain unimpressed.
I walk with scars I have to see,
My pain is who I'll have to be.
I'm not worthy, nobody could ever love me.
Who could ever love me when my scars are something that they see,
My pain defines me,
I'm sad and that is what I'll always be.
At least that's what they say,
There's no cure, It's my brain,
I could barely make it through the day.
I'm fine.
I promise, I'm fine.
Sit tight my story may take a while,
Never mind I'm fine,
Because It's over,
I'm Done.
Those are words you'll have to live with,
For you could never stop to listen.
My doctor said I was fine,
There's nothing wrong with  me,
But there was a voice that screamed inside.
If you took a moment, you would've seen it in my eyes,
There was a soul inside me that didn't wish to die.
The scars on my body wished to heal,
Maybe if you would've listened,
Sadness wouldn't have been the only emotion I had to feel.
Maybe if you would've listened,
My heart could've been repaired,
But now I just disappear into thin air.
Maybe if you would've listened,
The times you didn't could've have been forgiven.
Maybe if you would've listened,
Things could've been different,
I could've been living.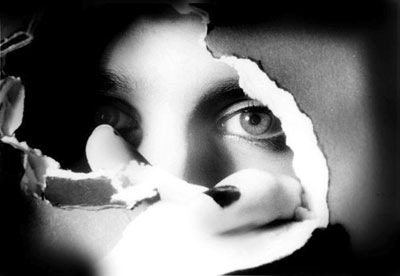 © Tabatha B., Peoria, IL