Mind In Mayhem
October 2, 2017
I don't know what I'm supposed to do
I'm honestly torn in two
Does she really care about me?
Is that something I can't see?
Or does she just want me gone?
I don't know which side to act on

I always feel guilty and sick
It was rushed and too quick
Am I the one pushing her away?
I don't wanna lose her, despite what I say
But she left me, didn't she?
So there must be something wrong with me

But where did I go wrong?
It had to be me all along
If I was good enough, why did she leave?
Me doing nothing is something I can't believe
I always feel pain when I see her
I don't think we'll ever be the way we were

Why can't I just be satisfied?
Is it because a piece of me died?
I was left again, why am I surprised?
Why wasn't I good enough? I tried
But at least you didn't lie

Broke my heart in two
I can feel the deja vu
You're always on my mind and I can't get you out
My mind's become clouded in doubt
Why are you something I can't live without?

Back to square one, alone again
Down in the dark, I descend
Will I be able to make amends?
Back to a broken heart and a mind in mayhem...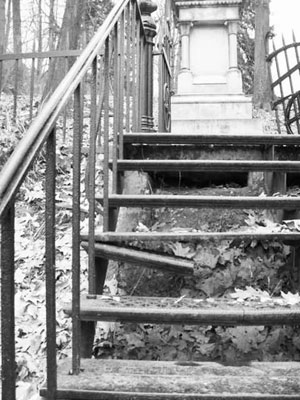 © Ginamarie D., Rochester, NY