How Could God Denounce This
October 2, 2017
The summer seduces me.
It curls strong arms of
warm   b r e e z e s   and
cold drinks at night
around me.
With kisses of tropical storms and flip flops.
  With whispers of sneakers on concrete and
Jump rope songs.
It tells me stories of a time
When great armies were led by
Girls on bikes a little too big,
And battle cries came from
mothers when the
sun went down.

It paints me portraits
in blood from scraped Knees and
reads me poetry
Written from white capped waves and  breakup texts.

We spend our evenings together
usually with others
Nights spent talking,   not talking  laughing   not laughing  

But now that time has gone,
And we emerge,   frigid,   muted
And dulled down but winter's whispers
Of time indoors and
Slightly removed from liberty

But nevertheless,
Wonderfully
Experienced.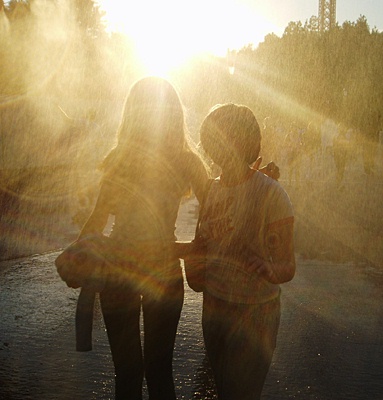 © Rebecca Y., Los Angeles, CA