The Room has a Secret
September 29, 2017
If you close your eyes and plug your ears,
Don't make a sound and don't think a thought,
You'll find something you once had but now is lost,
You'll find a room filled with peace, hope, and love,
A room created by the mind of an oblivious child who has yet to be tainted by the world.
If you visit the room you'll forget all your troubles,
All the days filled with regret over what you didn't do,
All the screaming and constant fighting,
All the days you spent alone in your room crying,
All the time you spent trying to convince yourself it'll be alright.
It's the kind of place that people spend their entire life searching for,
The kind of place you've always longed for,
The kind of place you believe to be the world's only safe haven,
Very few people ever find this room,
But it's not exactly what it seems, the room has a secret.
It's the one of those places that leaves you with a strange feeling,
One of those places you always stand by but can't find the courage to enter,
There's something about the room that you can't figure out,
Something that keeps you from stepping beyond the frame of the door,
But it's that same thing that's drawing you so near.
You spend years contemplating on what it could be,
Years of standing just beyond the border,
One day you find the courage to enter,
And you hear a soft whisper that's carried through the air,
"The room has a secret," it says, "once you enter, you can never leave."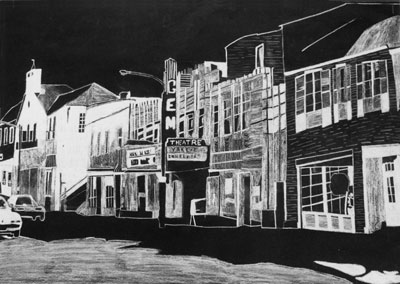 © Chelsea P., Kannapolis, NC