Virginia Beach Bliss
September 29, 2017
The sky was getting dark
and the world seemed still.
Everything was peaceful,
with waves crashing
along the dark brown sand.
Clear baby jellyfish scattered
on the shallow shore,
lay waiting for the tide
to pick them up again,
so they can return to their homes.
The light blue waves
crash angrily onto the newly delivered sand.
I look down towards the busy pier,
and see the waves ebbing and flowing
for miles and miles along the coast.
I feel a droplet of rain fall onto my head
as the cold wind picks up.
The seagulls squawk overhead
chasing each other
for the food scraps left by careless pedestrians.
I sit on the soft, squishy sand,
observing all the children
pulling on their parent's hands to join them in the chilling salty ocean.
I remain in calmness and stillness
taking in the moment
and never wanting it to end.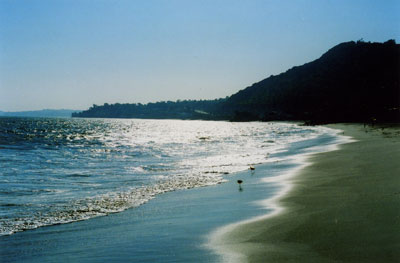 © Adam L., Washington, DC