Black Roses
September 29, 2017
Two hands are tied by invisible fetters,
waves of indescribable pain cascading through every vein and feminine feature.
Was this Fate set for her from the womb?
Was her hapless luck waiting alongside the edges of the night
to strike her quietly and stealthily,
stripping her of any cherubic innocence?
Her mouth quivers and suddenly, the taste of him…
the wonderful taste is gone in a blink!
No longer on her tongue
or sliding down her throat.
His scent has mixed with the wind and the tornado hovers over a pretty Girl.
Rose cheeks illuminate under the light,
sheer skin proudly displaying her crevices and half a dimple.
She is a doll, while the ostracized is the rag.
The beauty is shimmering vibrant colors that forms clouds of trance
filled with hypnotic whispers,
glazed eyes of the man undisturbed.
He is not a fool; he is impeccably aware of the fire.
He is heavily intoxicated by an aura other than his cocktail and forgotten wife
who hangs over his shoulder, nagging, like a mist of sadness,
puddles drenching his fabric clad skin
as she wept crystals -- priceless diamonds.
Weighing a million sins each.
Her hands are clean.
Black roses and a long anticipated funeral.
The death of a marriage.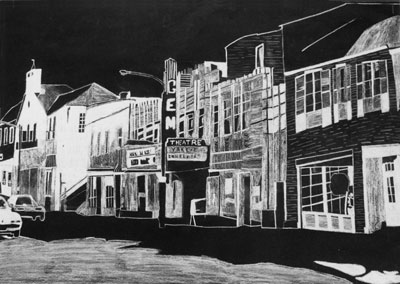 © Chelsea P., Kannapolis, NC