Hold On
September 29, 2017
A young girl gave speeches to herself to carry the day on.
Brooklyn was her name
Carrying on was not easy for a sixteen year old.
Depression was upon, and she did not know how to get rid of it.
Every day, she woke up, counting down the time she could sleep again.
Getting up was a daily routine that always seemed new to her.
Fighting, was an option she preferred not to do.
Highlights, through out her life (the happy ones) kept her going.
Killing her softly, depression took over. 
Involvement was something she always wanted.
Love, oh how she would have killed for LOVE.
Mother, mother who loved her precious child had no idea of the new guest planted in her daughter's brain. No, she never forgot.
Obsatcles, lead her down the wrong path. 
Path, what path?
Questions, oh how she begged to differ.
Reasons, never was there a reason that made sense.
"Stop" 
She cried out.
Touch.
Feel, at the end of her fingertips losing herself.
Unanswered,God she begs.
Violence, abuct her mind.
What?Why?When?Where?
X-ray, but you see no heart.
Young, but her slouch is ancient.
Zombie.
Oh yes, that is how she feels.
Dead.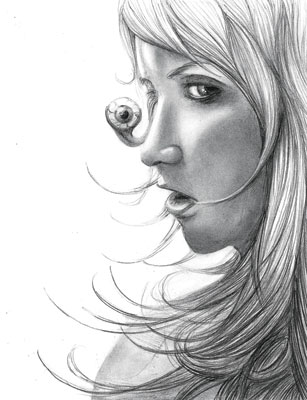 © Jessica P., Bethel Park, PA