Dolls
September 28, 2017
Plastic
Perfect bodies on perfect dolls.
Dolls we play with while we wait for our bodies to grow into the perfection we hold in our hands.
We watch and wait as we grow body parts that are supposed to define us as women.
Digging through our mother's makeup already learning it's okay to redefine our features.
Picture day at school and we are asked if we want it retouched.
We grow and learn some girls grow quicker than others.
Silent questions to yourself.
Where's your perfect body?
Patience everything comes with patience, mothers tell us.
We are still growing, the perfect bodies will greet us in time, we convince ourselves.
Our bodies change.
Our mothers tell us we are women now.
We don't feel like women.
Soon learning certain foods affect your weight.
Soon learning boys are now taking interest in our bodies.
Soon learning our bodies are sexualized and abused all around us.
We are women but still feel like girls who haven't grown into our skin.
Unanswered questions from our childhood pry at our minds.
Mirrors reflecting our imperfect bodies.
Criticism that comes from others, but mostly from ourselves.
Not perfect bodies.
That do not represent the doll we held as children.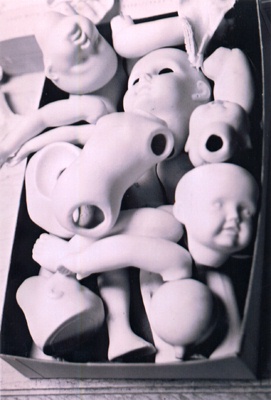 © Malorie M., Walkersville, MD