Think of Red
September 28, 2017
It's the color of her cheeks when she smiles
and the taste of her strawberry lips,
Both of which you love.
The color of her blankets where you both lay under
Up at 1am.
It's her breathe on your neck and
The shivers down your spine.
It is her whispers of
"I love you."
It is the color of the mistake you made when you got drunk
and kissed that other girl.
It should have been the color in your mind
that you should have thought of as you were doing it.
It was the color of her bloodshot eyes
because of the tears she shed
When she found out.
But it then became the color of your heart
When she decided to forgive you.
The heart that she keeps beating
The heart that has her name all over it.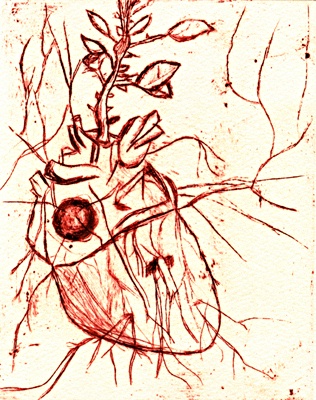 © Elaine S., Phoenix, AZ