Craving
October 5, 2017
I lay in bed thinking about you.
Thinking about the first time you said "I love you" over the phone and wondering if it had just slipped or if you meant it.
I begin to miss your touch more now.
The way our fingers intertwine and the soothing sound of your heart beat when my head is laid upon my chest.
I crave you.
I want you.
I want to feel your soft lips against mine again and again.
For your bare chest to be against mine keeping me warm as we gaze at the stars in the clear night skys.
To be wrapped up in your arms with nothing but a blanket.
To trace every inch of your skin with my fingertips and memorize every feature of your face.
I crave to be as close and inseparable as the waves crashing on shore.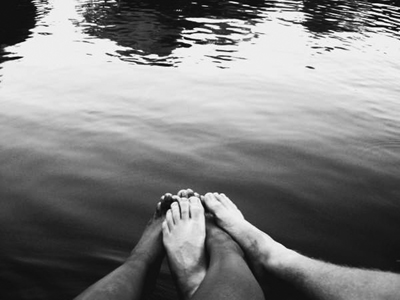 © Michelle W., Ada, MI