Jolting Excitement
October 5, 2017
Who knew my fangirl self would come face to face with my celebrity crush?
It all happened on a college visit to USC,
My sister, searching for a future college, a place to learn and live her life.
My mom, sister and I were slowly strolling,
Fascinated by how large a workout room could be.
A few other people were there, sweat beating down their faces,
Their heavy, loud breaths were intimidating.
I could hardly hear our tour guide over the loud, roaring music.
I'm examining the room,
And in the very back,
I see a man changing his shirt,
I can't seem to make out his face.
Who is that? I utter to myself,
So curious as to who this mysterious man is.
I subconsciously feel that I know who it is.
Is that a celebrity? It can't be. My dreams couldn't possibly be coming true.
At the perfect moment,
These words glide out of the trainer's mouth,
"Oh yeah, Zac Efron just walked in, he is about to work out."
My heart felt as if it skipped a beat.
My face, beating red.
Heat spreading across my whole body.
A billion thoughts start whirling through my head.
This can't be real. Is he really right in front of me right now?
Oh my gosh he is.
Don't be awkward Lexie, he is a person just like you.
I thrust my phone eagerly towards my mom,
Telling her to take a picture for my sister and I.
We have a short conversation with him,
To me he was not like the stereotypical rude celebrities.
Zac was kind and genuine.
He is real.
A wave of warmth hit me again,
Much warmer this time.
My face appears to be more red than it was before.
Feeling so nervous, I could hardly move.
I was being awkward and I knew it.
I kept telling myself to act normal,
He is my celebrity crush after all.
What are the chances that on that day,
I was at the same place that he was?
The pictures were taken,
The time is over.
It felt so fast,
Too fast.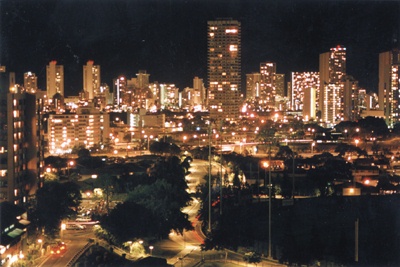 © Chris H., Honoka'a HI