Mountain Road
September 25, 2017
Traveling down the mountain road,
I Waited for the towering row of mountains to disappear
Suddenly, a loud, strange sound distracted us.
We disregarded it as nothing.
i began to stare out the window again
at the front tire, watching it spin
I counted down the seconds until we reached the end.
"How far away is the next town?" My mom said to me.
As i opened my mouth to give an answer something made me lose all my words
Still staring at the same tire i saw something different.
Something terrifying.
The tire was slowly separating from the car itself
All of a sudden everything went blank
Almost like life started moving in slow motion
Fear filled my head as i imagined all of the things that could happen
i tried to put together words
But when a million thoughts fill your brain words are nowhere to be found
"STOP"
I finally managed to yell.
My mom, after jumping at least 4 inches after hearing my scream,
Slammed her foot on the break
We were now driving a three wheeled car
i watched as the now separated tire rolled down the snowy mountain road
Disappearing out of sight
Our car spun across the thankfully empty road, coming suddenly to a stop
Shaking everything piled in the car
Including ourselves
A loud silence fell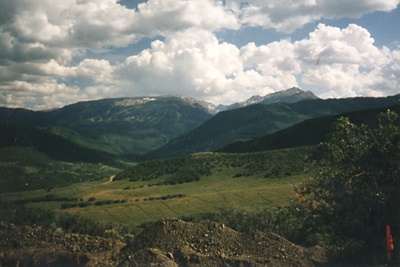 © Photo by Michael B., Denham Springs, LA