Open Heart
September 22, 2017
Why does my heart long for her?
Does my mind not see,
That my love for her
Is selfish and un-sacrificing?

I desire to be with her,
For she truly makes me happy;
But the more I take,
The less I have!

Only when I give
Do I really receive.
And when I'm not with her,
My heart aches.

Sleep eludes me, 
My thoughts focused solely
On the tempting smile of her lips,
On the beauty which she brings to the world.

But she does not know
The troubles of my heart;
But she doth suspect,
For my love is not deeply hidden.

I desire to tell her,
Every day I come close,
But courage leaves me;
I am left vulnerable.

What must I do?
Indeed, what can I do?
For I know not what
God's will for me is.

I tell myself,
"See what tomorrow brings,
Perhaps then you will tell her."
But my mind rebels against me.

My imagination takes advantage of me;
It tells me I'll fail,
It tells me the outcome:
It leaves me restless.

I love her, and I  Long to be with her;
She is my Light, my Joy,
Everything I desire.

"Tomorrow is the day,"
I tell myself.
My courage is now strong,
"Tomorrow she will know!"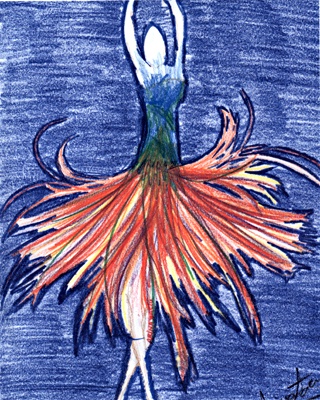 © Arina Z., Euclid, OH