Overwhelmed Freshman
September 22, 2017
The bell just rang,
Better get to class.
Oh wait, was that math
assignment due today?
Hopefully not,
Anyway. . .

Where is my phone?
Ugh, it's dead.
Do we have cheer practice today?
If so, I forgot my clothes.

Oh, no!
I have a college test today!!
I completely forgot to study!
Meanwhile,
I put my shirt on backwards and forgot to eat breakfast.
I can't wait for lunch!
Wait,
Where is my lunch?
I forgot it in the car.
Ugh.
Why can't I catch a break from this overwhelming day!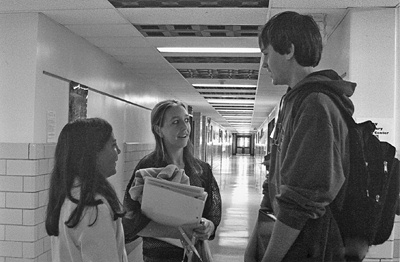 © Kathryn K., Pompton Plains, NJ