The Mask
September 26, 2017
Labels, I thought, are so much like tomorrow,
Always there they've become routine
Often talked about but never seen
So much meaning but yet used hollow,
But how I wish labels passed like tomorrow.
Daily they're searched but never clear
Still out there and coming near
Corrupting the minds of ones we hold dear
Whilst expecting to appear,
they will never find it here
Hark!
Labels themselves aren't the ones hollow,
It's us, we don't fight, all we do is follow.
I can hear you already saying:
"We fight, we stand!...
Just like the many that have died defending our land",
But what my dear friends will cause these outbreaks,
These rebellions,
What causes these huge, massive, mistakes?
Why I share with you a secret of old time,
That differences tear us apart sometimes
So the cause to practically every war,
Are the labels they blind us from any savior.
For no more do I have eyes
But with youth, I could see
I used to have pure thoughts
But now I'm empty.
A label is a mask that will overshadow our minds,
They keep on blinding us time after time,
Oh how I never wanted to know
That a label is nothing like tomorrow.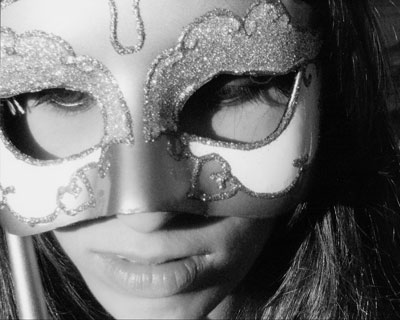 © Becca W., Greenbrae, CA