The Sea Beneath
September 25, 2017
His eyes met hers, their deep, chilly blue intrigued by her front.
They searched her face as though it were a treasure map to her soul,
But she would never let him see the broken, battered shipyard that lies beneath.
No matter how much was revealed, he remained in the shallows.
The infinite deep sea portrayed in her eyes stretched to her soul and captured his heart.
She knew she should not let him stay for her pain would ruin him.
But she couldn't bring herself to let go of her anchor,
For if he were released she would lose her ground and float into the deep, dark abyss.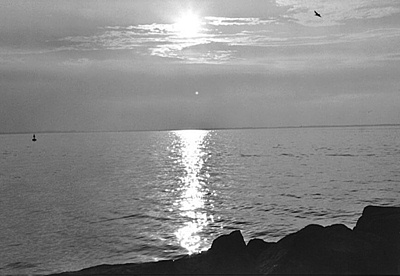 © Amanda L., Cumberland, MD