Home
September 22, 2017
Home,
Home is the place I love the most,
Waking up to rays of light shining through my blinds, starting the morning day.
Or waking up to beeping and pain and exhaustion.
In the day it is cool, rambunctious and noisy.
In the night it is warm, cozy and calm.
Nothing to disturb my sleep until the police and fire truck sirens go off.
Looking forward to come home from a long day of school the house is happy and welcoming,
At night the house is still welcoming but not happy, just tired and spooky.
The floors creak and crawl all through the night.
The house is old, over one hundred years in fact.
It's shared it's many renovations through the century.
It has survived floods, storms and fires.
My house is welcoming, happy and joyful.
It is also tired, old and spooky but never sad.
Still, home is the place I love the most.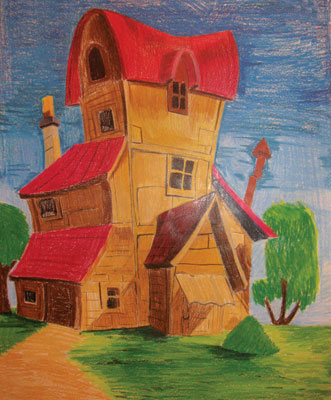 © Ronald W., Sherman Oaks, CA