Tick Tock
September 20, 2017
Tick, tock.
Life passes us by.
Some spend it chasing money, glory, and happiness,
Others worship gods, men, and success.
Each clock is uniquely wound and designed.
Some are thrown away, for they are not accurate,
Others are hung up high for all to see.
Some are cheap, sold and then forgotten,
Others are wondrous pieces of art, hand crafted.
The years pass by quickly.
They count down like hands on a clock.
The gears of life are worn down from constant rotation,
They falter, slip, rust.
Some are worth repair,
Others are too far gone.
Some fear for the death that awaits,
Others are eager for it.
Looking for something after death:
A heavenly God, a deep sleep, another life
Tick, tock.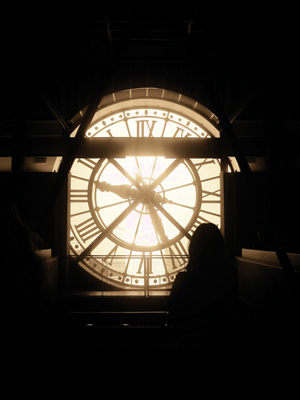 © Treza R., Kalispell, MT