Where I'm From
September 20, 2017
I am from autism,
anxiety, and a fresh awareness.
From wanting to be vegan,
milkshake-tasting soy milk and angry paper cartons.
And upsetting videos—wanting to feel,
depression making me numb…
I am from family,
friends, and familiarity.
From I love you to I need you.
And senile dogs who bark all the time
with a cat who softly bites...
I am from blonde hair,
blue eyes, and bulky bones.
From Haagen Daz ice cream,
strawberry, relishing every bite.
And uncertain social situations;
thanks to Asperger's...
I am from anthropology,
sociology, and biology.
From "school was fine," to
"I'm doing ok."
And "I'm getting all As,"
with a 3.8 GPA.
I am from dreams,
decisions, and direction.
From opening a humane society then having to
euthanize animals with sunken-in eyes and bony bodies,
and happiness being held above my head,
just out of reach...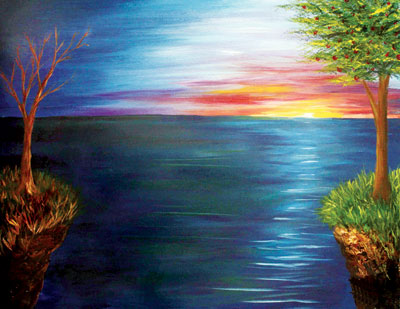 © Ariel G., Moses Lake, WA