Ethiopian-American, Sixteen, Female, and Terrified
September 17, 2017
I'm from a brick apartment building in Jersey City,
the family-packed apartment on the second floor.
I'm from the eighteen years that my parents were forced to
spend apart,
I'm from the love in the yellowed letters filled
with shaky Amharic words that survived them.
I'm from the Ethiopian markets down in D.C.,
I'm from the thick accents and caramel skin,
the wisps of incense that sneak about my home.
The photograph of the Nile River crashing over a cliff,
the golden frame in my living room.
I'm from cocoa butter and chamomile tea,
from cornrows and eyes with irises made of honey and
half-melted chocolate
that my mother brings home from Brooklyn.
I'm like the Sour Patch Kids that I used to
beg my mother to buy at the movies:
you get the acid first, and if you don't
spit it out, you get the sugar.
I'm from the straight tightrope I walk
that's strung over a bottomless canyon,
from the fear of the two options of falling forever
or
managing to one day get to the other side,
but live there alone.
I'm from hiding and pretending,
from the pictures I've painted for everyone
of a universe that they think is real.
I'm from the loud arguments and apologies,
from darkness and faraway streetlamps, silence.
I'm from rough canvas ballet slippers
worn down with the focus and sweat
that helps me forget.
I'm from love. I'm from three worlds. I'm from confusion.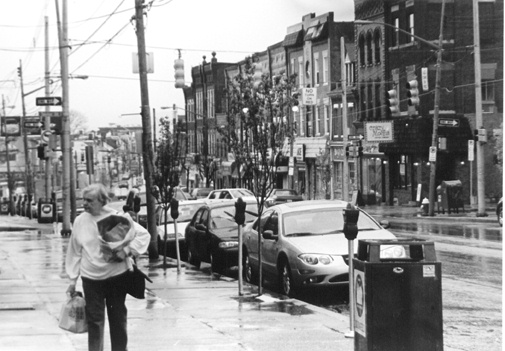 © Sydney R., Pittsburgh, PA