Good Enough
September 21, 2017
It's over.
Instead of the brilliant colors of life,
All I am left surrounded by
Is an aura of gray
That refuses to rise.
As soon as I was informed
Of what you thought of me,
The fleeting smile of hope and life
Was wiped from my face,
Never to be seen again.
My courage was not rewarded.
I told you how I felt,
A complex of emotions,
That could only be defined as love.
Instead, my strength was flung onto the ground
And stomped on by a boy who couldn't have cared less
About my feelings.
He was my everything,
But I was his nothing.
I never flickered across his mind once.
According to him,
I wasn't pretty enough,
With my pale, sandpaper lips
And conspicuous imperfections.
I wasn't smart enough,
Despite my 98 average
In a gifted and talented school.
I wasn't good enough.
And now, with reality settling in,
It sucks.
I feel obliged
To apologize to my heart
For the excruciating damage,
And to my pillow,
For the salty, endless waterfalls
Of Tears.
The broken pieces of the mirror of life,
Now only a reflection of deception,
Can never be restored.
With my best attempts,
I daintily worked on gluing together the pieces
Only to realize,
That the puzzle was missing the most important piece,
The one holding it together.
Without it,
I am left falling apart.
Stuck on the ground,
Drowning in quicksand,
Without his hand being there to grab mine
Because I wasn't good enough.
I feel lifeless.
He brought me the rainbow,
But now, here I am,
Trapped by indelible rain.
I through everything would end up perfect,
And I would finally receive my happily ever after.
However,
When I confessed to him
He only had a two-word response:
Hell, no.
I thought we had developed something
Throughout the English classes we shared.
How could our millions of conversations,
Flirtatious remarks,
And nerdy comments
Mean absolutely nothing to you?
It shaped my world,
Gave it a purpose.
But, there was just one problem
Standing in the way of a beautiful relationship.
Was I good enough?
Hell, no.
Some other girl apparently was,
But I could never reach her prestigious standards.
To him, I was just a shadow,
Lurking in the dark,
But he illuminated my world.
Sure, I may not be the most attractive girl in school,
Or receive the highest grades,
But I could show you appreciation
Like no one else could.
But no matter what,
I wasn't good enough.
It's the little things that hooked me.
Like how your braces shone when you smiled,
Or how you laughed around your friends,
Your face turning a cherry, rosy red,
Or how your confidence never diminished,
And you were never afraid to speak your mind.
And then, it hit me,
Like a speeding bowling ball to the pins.
It wasn't meant to be.
I was being redirected to a better path.
But how could it be,
When you were everywhere,
Pervading my daily thoughts,
Every single dream,
And my greatest fantasies?
Could I have been completely oblivious,
To every flaw you possessed,
Because I was blinded by infatuation?
Yes.
We were both the northern poles of magnets,
Never meant to attract,
Or even cross paths.
I dug deep and was able to move on.
Now, when I pass you in the halls,
Instead of cowering with fear,
I straighten my back,
Flip my hair,
And showcase my imperfections.
I notice you
Out of the corner of my eye,
Staring at me,
With a hint of regret.
After all, in the end, we only regret
The chances we didn't take.
I decided to take a chance.
And from that, I was granted a gift.
Of knowing that something much more fitting,
Was lying in the road ahead.
My world was more open
To new opportunities
Without him ruining each one.
Sure, he did mean everything to me
But now, he was just a reminder
Of broken promises, shattered glass, and anguish.
I didn't need that in my life.
And now, when I have a staring contest
With my mirror every morning
I tell myself
With no doubt,
That I was, am, and will never fail to be
Good enough.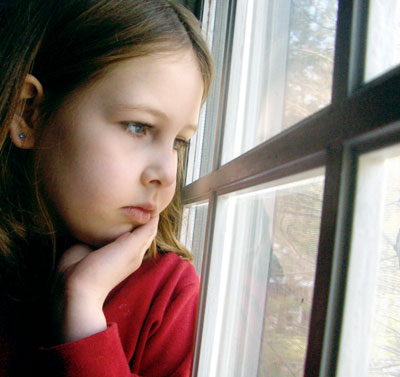 © Dana D., Gansevoort, NY