Freedom
September 21, 2017

The fresh emerald grass flies under me.
The ancient towering cypress trees fly
past in flashes of green and brown.
The massive body beneath me
moves perfectly in rhythm.
With masterful strides, he
follows the commands
of my hands, legs, and voice.
The feel of the braided leather--
the feeling in the saddle--
sitting deep,
my body swaying in rhythm with his.
This is perfect.
This is freedom.
We run,
fly,
soar!
We ride towards the sunset
into the light.
A sea of orange and yellow,
we swim in the glorious waves.
Taste the sun.
This is freedom.
Atop my horse, Smokey,
riding the Texas Hill Country,
this is freedom.
My freedom.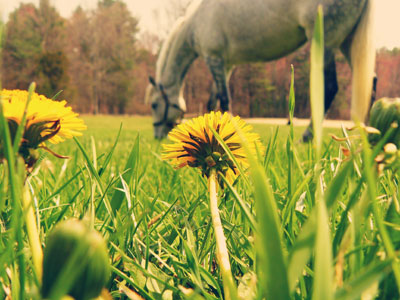 © Madalyn W., Holliston, MA