Brown Eyes and Smiles
September 19, 2017
I am from a family of four,
a house of hair from two dogs and two cats.
I am from a home with candles and decorations.
I am from Pam and Keith who started a life together, away from nonsense and created two children, one a tom boy,
days filled with football and baseball.
My imagination wandered as I scored home runs.
I am from a family who started together and ended apart.
I am from a time when cellphones were not occupied by hands,
where spending time with grandparents was filled with warm hugs and cookies.
I am from 75 degree summers spent with cousins.
From playing on the swingset and making water parks.
I am from love and loss,
Time slowed as I wondered what my life would be without a complete family.
The loss of my grandmother,
No more warm hugs, cookies, or Werther's Caramels,
No more puzzles, no more card games.
"Be safe," "I love you more," and "I love you most."
I am from lessons of respect,
Everyone is equal, and the thought of "treat others how you want to be treated" replays in my mind.
I am from parents who now loathe the thought of each other.
From experiences involving tears and fear,
What will happen next? Will I see my family together again?
I am from brown eyes and smiles,
Characteristics that make me the person I am.
I am from the love of hockey,
from playing morning to night.
I am determined to play in college,
proving all who didn't believe in me wrong.
Not giving up until I can achieve my goals.
I am from an education that teaches "nothing below an A is acceptable,"
where rigorous courses are required to become a surgeon.
Mental breakdowns because the stress and agony of an assignment.
I am from God, my creator who has his own plan,
I am from a family who loves me but forgets how to express it,
from a unbreakable bond with my mother, whom means the world to me.
From a mother that makes my sadness go away with a hug,
Pushing the brown hair out of my face and
kissing me on the forehead
I am from my idol, my mother, and my best friend,
"Everything will be okay," says Mom.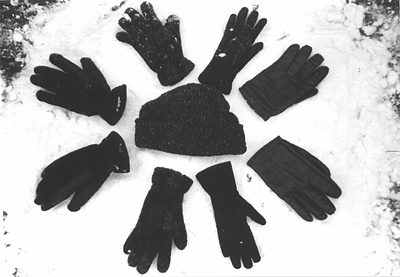 © Caitlyn O., Marblehead, MA