Paintbrush
September 14, 2017
Paintbrush
tucked in your hand,
that artifact paints
berry-infused blush onto
my cheek.
Morning glory eyes drain
the last of the pthalo blue.
You drop the brush, re-do your braid,
then mix more pigment.
These timeless vessels have drawn 
life from rock and blood and arsenic—
and I wonder, when
I look behind the polymer layers,
who you are truly
trying to portray.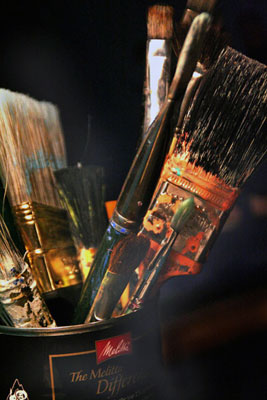 © Marina L., Orlando, FL