Winter Days
September 3, 2017
Starstruck daylight pours through sullen trees in ditzy spirals and winter's warmth envelopes me whenever I take off my coat and we rush through the snow together.
I love that clash and snarl of the cold air on my skin, raising goosebumps and forcing the
actual geese into migration.
That stoic cathedral on the hill by your house always chimes three minutes fast.
When will you ever learn?
The deceptive New Year rang out, still in the year 2010. The village fell an after-fireworks silent, only an unsettling murmur to be heard.
Was that really all?
Teacups full of ashes line your grandmother's porch, the occasional firework corpse scattered on the ground outside. Elodie walks to and from school every day with her eyes on the ground, looking for a telltale shine of metal. Maybe she'll find enough to fix those dilapidated shoes of hers/ she knows beggars can't be choosers so she earns the money herself and maybe she'll be able to buy a pair of the Mary Janes her friends wear.
Under every table, chair, bed, barstool, is a microcosm of comfort. Your dog knows that well/the world is interesting when you are at boot level, and you always try to go where nobody finds you—just like Sadie.
One day, when he arrives, the cathedral will chime exactly at midnight. Sadie will come out of hiding. Your grandmother will quit smoking, and Elodie will have a pair of those shoes she's always coveted.
But is that what you really wanted?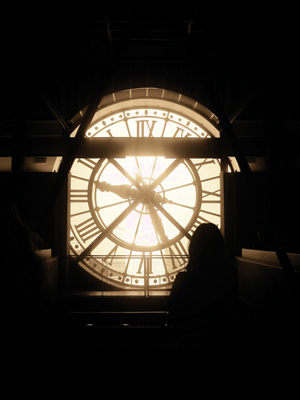 © Treza R., Kalispell, MT