Deteriorate
August 30, 2017
My mind is fuzzy. 
Why can't I think straight?
Is all this stress
causing me to deteriorate?
I can't remember what I just said.
I can't sleep at night.
I can't stop shaking.
Have I lost my fight?
Something has gotten to me,
What it is, I'm not sure.
My mind says I'm done for,
and I sadly concur.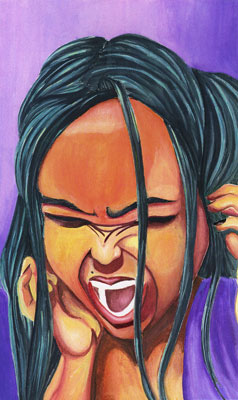 © Kriztille J., Briarwood, NY