My Sister
August 26, 2017
If words could swim, she'd be a genius.
Just float out there, and be one with the waves.
I'd be on the shore, of course.
Smiling.
Through a mask.
If the world was at war, she'd be lost in the wild
I'd pick her up and hold her,
And tell her that she's safe.
Crying.
On my own.
She laughs when I don't,
She smiles when I do,
I know when when she's happy,
And when she's pretending.
Once I was in a funk,
Drowning in an ocean of nameless emotions.
She would swim through.
That made me cry harder.
My mother said, "You are perfect. I wouldn't trade you for anything."
Anything.
Jealousy is not a good color on me.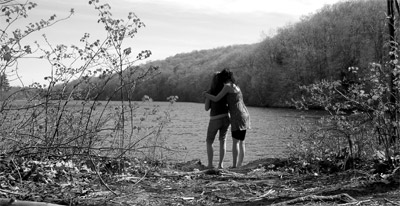 © Paige B., Woonsocket, RI