Magical Cycle
August 17, 2017
Oh!
Look at this dark volcanic cloud,
dense and big.
Like a crazy devil,
the volcano releases bursts of lightning,
but this devel is created by the volcano.
The volcano erupts causing a volcanic cloud,
but the cloud has released a lightning bolt.
Lightning attacks and stimulates the volcano.
Is not this a magical cycle of creation?
Lightning is like a devil's hand touching the mountain.
Those stars, like a lot of old monsters' eyes,
are watching a new monster coming to life.
The monster's arm is like a sun,
and it can follow somebody who needs help in the darkness.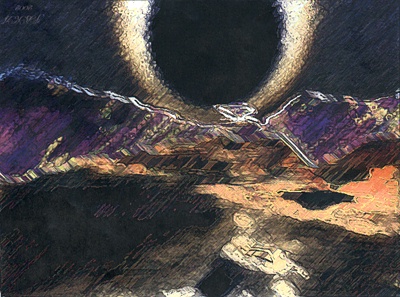 © Jason B., Colorado Springs, CO