In Real Time
August 15, 2017
I bought a pocket watch
that needed its batteries replaced
and when I look at it,
time stops.
The face is motionless
(I think it's asleep),
but it's the most precious thing I've ever bought
all the same
I had a friend once
who kept a watch that counted even
nanoseconds –
who needs to know
how many nanoseconds have passed?
I imagined him shopping for batteries for his watch
and, every time he sneezed,
losing track of the nanoseconds.
Oh the indignity oh good gracious me
what would he do if the nanoseconds stopped
irreversibly?
I always wanted to set it
three nanoseconds slow,
so he would never know what he didn't know
That's why I love my broken old watch–
it could never tell me a lie
as it slumbers on in deep sleep
free from time
and other tortures
like counting nanoseconds with a watch
that is three seconds slow.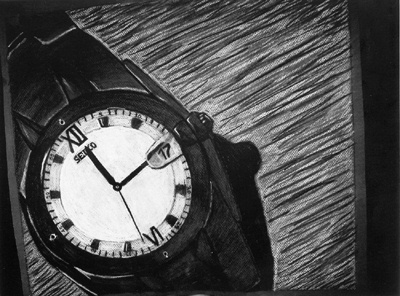 © Rachel U., Danbury, CT