Late Night Musings About A Boy I Met at Camp
August 14, 2017
13 Aug 2017

11:07
I couldn't sleep.
because I was cold.
but not just because I was cold.
but because I was thinking about you,
and how you
didn't want me.
11:09
I want to love him
Without losing myself.
11:10
I couldn't sleep,
because I wanted to hear
his voice.
Whispering
that he was right beside me,
that everything is okay,
And that he would never leave.
11:12
I didn't understand
why culture had to be
the barrier between us,
because my parents were from two different cultures and they made it work.
Well,
at least long enough to have me.
11:15
Why am I,
the only one,
testing the waters,
going out on a limb,
just to fall,
because you weren't there to catch me.
-Inspired by rupi kaur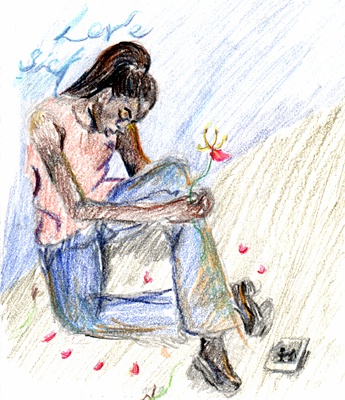 © Sherrell B., Philadelphia, PA