A typical week
August 9, 2017
Monday- Test
Tuesday- Study
Wednesday-Practice
Thursday-Test
Friday-Test
Saturday- SATs
Not the mention the weekly lessons,
the rehearsals,
the practice.
Practice, study, practice, study.
Smile at your boyfriend in the hallway because you're both too busy to stop and check in.
Don't forget prom,
the appointments, oh! And the music festival next week!
Show up to rehearsal on a Sunday, half an hour early,
Don't forget jazz on Thursday!
Did you remember to pick out your outfit for your interview tomorrow?
Keep up, don't space out!
Have you memorized the 180 events for your final?
Can you draw a map of the world without looking?
Are you ready for that math test?
Have you practiced those pieces?
Did you finish that homework?
That book is due by tomorrow!
Alarm goes off at 6:35,
Leave by 7:20,
Get to school by 7:30.
You have 30 minutes to talk to your friends!
But your teacher stops you in the hallway
"Do you have a minute?"
I had 30.
There goes my best friend and her boyfriend.
School begins early today for me.
Practice, study, practice, study.
There's no time to cry.
There's no time to breath.
Just take a deep breath,
Hold your head up,
Hey!
Are you focused?
There's no time for thought,
You must always be focused.
Did you eat today?
You better watch what you have if you want to fit into that dress..
Study, study, study, practice.
Practice, practice, practice, study.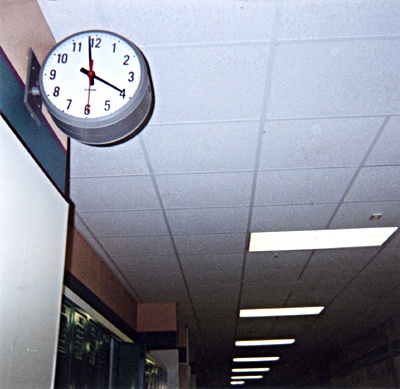 © Blake B., Highland Village, TX