purple plums
August 9, 2017
It's raining outside,
silver lines of october
stopping at my feet.
We miss the overheated breeze summer carries
I'm alone, well, not completely.
I have for only company,
the memory of you
So I will tell to this dirty water,
the color your cheeks turned to
when you smiled:
plum purple.
Like the ones we used to pick
on sun filled nights,
in lonely and lavender smelling orchard.
Like the one which had a worm in it,
and I bit directly into it
and you couldn't stop laughing,
not until I kissed your apple red lips.
You looked at me with your coconut brown eyes,
smiled with your apple red lips
and your cheeks turned plum purple.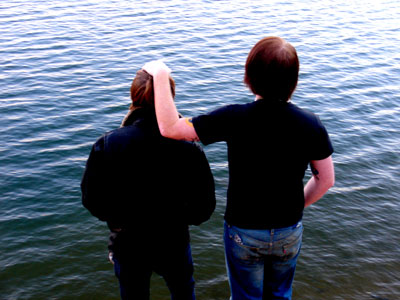 © Michelle B., Blairsville, GA