The "H" Word
August 1, 2017
On the steps of a run-down building where
traces of a once blindingly white façade barely remain,
three figures huddle, as
urgent comradery envelops them and
fears of falling off the edge of sanity loom;
they clutch breakfast sandwiches as if clutching for their lives,
grasping for dignity in a system that diminishes them as
the single saving grace in Pandora's box is gradually obliterated.
To the eyes of the world, they are abominations on society, blemishes to be erased,
the unacknowledged wounded vermin
whose presence induces averted eyes and hurried steps;
every day, they hear strangling whispers of women assuring children they would never be
like them, would never be
homeless.
But:
the passersby, the mothers, the children are blind to
the flickering dreams—
Historians,
Oceanographers,
Painters,
Engineers.
Sustained by the kindness of few
among the disinterest of many, dreams are
nothing but a vague memory for the dispossessed.
In the frivolous rush of modernity,
lost is an ostensible universality,
a fundamentally shared
humanity.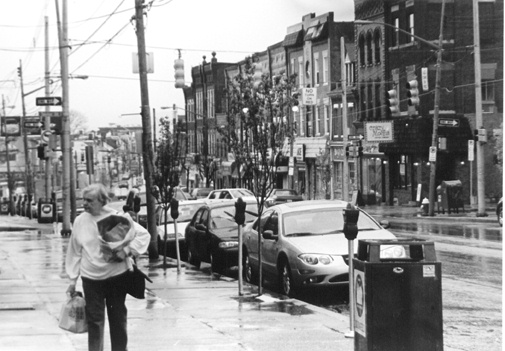 © Sydney R., Pittsburgh, PA