Are You Okay?
August 5, 2017
We waste time asking this question even though we already know the answer.
"Yes of course I'm okay."
A lie. We all know it is and yet we choose not to do anything.
We leave.
The conversation over and forgotten.
Left behind like footprints in the sand only to be washed away by the high tide in a matter of seconds.
Fast forward a week or so, and once again all of the signs appear-
somehow a little more worse then before.
Again, we ask the unreliable three worded question; receiving the same answer.
"Yes of course I'm okay."
But this time, we may work up the courage to push a little more.
"Are you sure?" we ask with a concerned look and possibly a hand on the shoulder.
"Yeah. I'm fine."
Cue us walking away.
Again, we do not do anything or think anything of it.
Days pass.
The cuts grow deeper.
More tears are shed.
And yet, we still stand there as if we are frozen in time.
We want to ask again.
But we can only think of the same meaningless question.
Time flies by without notice.
Finally, after much conflict we decide to ask again.
But by then, it's too late.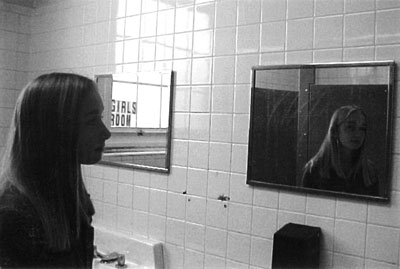 © Jill H., Pompton Plains, NJ