OCEAN
August 4, 2017
I was so upset I ran from home
I could not comprehend how frustrated I was
So I went to the place that made me feel like I was only person on earth
I like the feeling of emptiness
The ocean parts my heart
The water is clear but these wrists are stained.
I'm lost in my own mind, drowning in my thoughts
These eyes are filled with pain
The hatred inside me is deeper than any trench
As I lay here on the sand looking up
All i see is a grey sky
So dull and plain like a vacant room
Somehow I've became so fond of feeling this emptiness I don't ever wanna lose it.
Like I lost you.
I remember the day you left
You were stressed
It was like you were killing yourself just to live
Your eyes were as deep as the ocean and all i wanted was to get lost in them.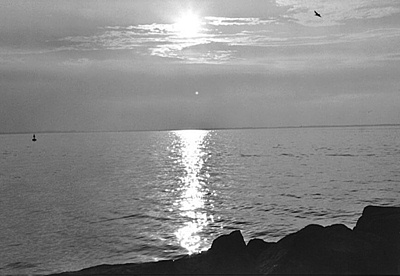 © Amanda L., Cumberland, MD