Bonds from Heart
August 6, 2017
Friendship is perhaps the purest bond that could ever be.
It is a special relationship between you and me.
Something which goes beyond age, religion and nationality.
Something which is expected to last for an eternity.
Friends are those idiots who irritate you all the time.
They are those tunes who make your life a melodious chime.
They fail themselves yet always motivate you.
When you lose trust within yourself, they enlighten hopes anew.
They handle all your drama silently.
And hear all your boring stories quietly.
They never show how much they care.
They are ones who assure us that  'yes, they are here'.
It is as magical as it could have been.
Teasing each others with a wide grin.
It ought to be the best damn thing one will ask for.
As it is much beyond the feelings of love and adore.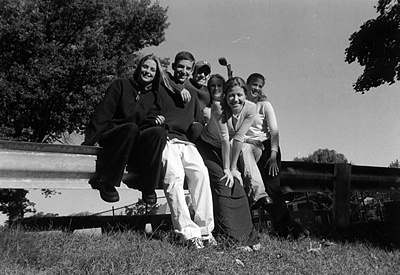 © Caroline C., Marblehead, MA