Ketoacidosis
July 19, 2017
I got sick in the 7th grade
I grew thin.
My breath
Sickly-sweet
And dark bags
Under my eyes.
I counted calories up
And counted down
On the scale.
"You look so pretty,"
everyone said,
with their sickly-sweet
smiles.
I felt rotten
And so did my breath,
But on the outside
I was pretty
And my breath smelled like fruit.
I felt my heart in my ribs
Saw my hip bones while I walked.
I was a walking corpse
With the sickly-sweet smell
Of a dying girl.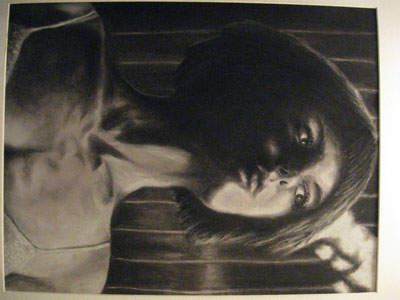 © Melissa W., Fayetteville, GA