Grief
July 19, 2017
Tears stream out of my eyes,
lost in the spaces between my nose and my lips,
they drip onto fellow faces and fall down,
as if we're crying together,
cause we know that we'll never see her smile again,
Hear  her laugh,
And we'll never feel her hug
The tears fall until they reach down and tangle with my heart,
squeezing in and out unevenly.
Tears are the sketches of love she showed me,
I shed them to try to explain how much I loved her.
Suddenly, contact with human skin is vital,
we hold hands, proving to each other that we're still here even though she isn't.
that we can hold each other up.
Somehow we understand that the grief will ease someday,
somehow, but that seems foggy.
We stroll down memory lane, silently, stubbornly,
wishing that you could hold onto a memory hard enough to make it reality.
We falter when is turns to was, her face still bright in our memory.
Even though,
we knew,
we thought we prepared to not have her with us,
not have her lying on that bed,
heart beating, lungs breathing,
we relied on believing that she would make it to the next day,
cause that's what we do, what we have to do.
They say we're the only species that knows that we're going to die,
yet death is so so unexpected.
We move with sluggish elegance,
impromptu hugs commenced by the sorrow in our eyes,
Songs bring unexpected pain and we complete tasks with unfallen tears
Fuses are torched and emotions are rambling.
I think about the fact that she is peaceful now, not in pain,
getting herself situated in our hearts,
decorating her space in the nook inside my soul.
Even though I might not feel her hugs,
I do feel her moving, laughing and charming everyone with every beat of my being.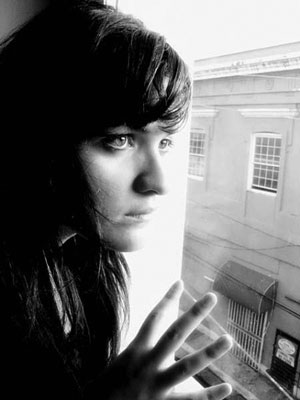 © Eveliz V., Bayamon, Puerto Rico