GONE SO SOON
July 18, 2017
For to my late mother
i.
Sunk in the mire, deep in tire. Upheld effortless
Stinking admire dress in attire. Post mortem ranting
Looking a-back, "coulda-shoulda-woulda" went
A-far dire death time exile. Framed
Horse stood erect. Papaya;
Ripe, edible flee field. Cancerous ones
Upholster market core prices. Lava lamp lights
The beaver: dirty, disgusting, cannibalistic tick
Grater to nobody's nonentity
Married zilch
Yellow papaya, sweet, nourishing
Gallantly fell to formulaic Fortean. Daffodils
Trumpet aloud like "fluckata-fluckata-fluckata" of
Warring helicopters. Cheerleading for
Last cheerio. Lost; not for lust.
ii.
Gone with the wind to the maker. An upshot of
Energy shortage, mechanic failure. Tensed,
Fragile feminine flowers flatly overtly covertly
Fell a-deep stretch limo. The crumple zone
Down in holocaust of electromagnetic lift
To hereafter. What pitied technical knockout!
The Ute is down at crack of dawn. No dinero can buy another.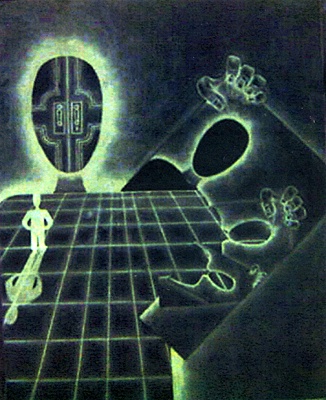 © Andrew P., Muleshoe , TX