God Herself.
July 16, 2017
After I bust into your room tonight
I pour My Love, all over the floor, the ceiling,
covering every inch of every thing that was close to your heart
I light a match and set the fire.
I watch from afar,
Your soul burning through your skin
Your face turning to red and purple
Your eyes, looking up
Your weight, on your knees
Your hands, numb, joined together
Your ears, deafened, by My countless cries you once chose not to hear
Your lips, trembling, in fear,And you.
Crying for God
to save you from Me.
You scream till your cords strain
Only to realise
She.

was never listening.
My dear, by now you know,
God is in fact
A Woman.
And a Woman doesn't entertain the one who took her for granted.
Yet, She douses the fire I so gracefully set alight,
With the tears I had been collecting for ages,
To save your body, left with nothing but the ruins of your soul
For you to finally discover
That you haven't destroyed Me
You have destroyed yourself.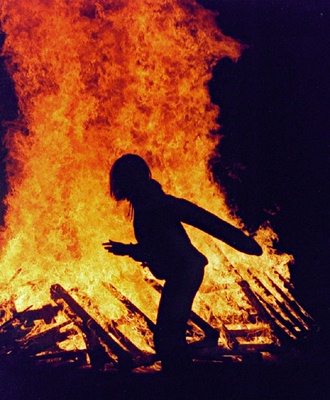 © Hali S., Robinson, IL