ghost
July 12, 2017
lure me in with your ebony eyes
(eyes that can melt me with one forceful glance
but also push me to insanity when I am craving you)
twist me around your fingers
(fingers that play: piano and me)
kiss me with your cunning mouth
(mouth that calls me beautiful
but then remains sealed when I need to hear it speak the most)
and then, leave.
trick me into loving you so intensely
fool me into thinking that you've changed
and then, leave.
not only leave,
but vanish.
like vapor into thin air
you float away and leave me oh so hungry
starving for days and days and days on end
(when will you appear next? evasive ghost
you abandon me when I need you the most)
but I did ask God for a sign: who am I meant to be with?
and I suppose His answer is as clear as glass
not you.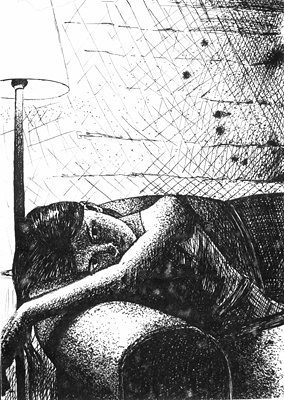 © Elisabeth R., Elmont, NY