The sun and her hand
July 9, 2017
The low sun shone orange on her pale skin, her lips curling up into a soft smile as she heard the birds sing.
Her beauty was astounding. She wasn't the prettiest girl, but she was utterly beautiful. Beautiful with all her body and soul.
Sometimes, when I look into her eyes I see a golden spark. It reminds me of home. Reminds me of the sun reflecting on the waves of the ocean, seagulls telling their tales.
And as I sat there, her delicate hand in mine, the sun hugging the horizon and the trees swaying in the wind, I could hear it, the sea. I was home.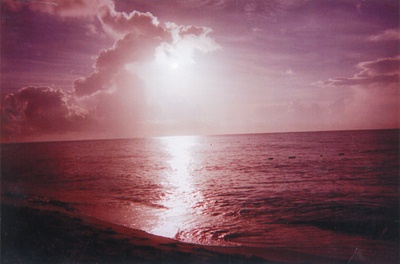 © Angela F., Bonham, TX